So you've entered Canvas, you take a look at your files and realize you need more than one. Maybe you need 50 or 100 different files! Selecting those files one by one is an option, but what if you could get all those files from Canvas to your computer with just a couple clicks? You can and here is how:
First, locate the files tab in your personal files or within course files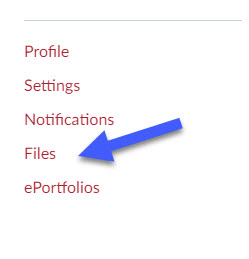 Once you've located the files you would like to copy, click Ctrl+A in order to select all the files in that pane
Then 5 options will pop-up above those selections regarding the selected files

We are looking for the one labeled "Download as Zip"

A progress bar will appear at the top of the page to indicate download progress

Once it is completed, locate the zip file in order to access all the files downloaded!