You can upload video or audio files in Arc either through the Add button or by dragging and dropping into the My Uploads page. Media can be uploaded from any page in your account. After a media file is uploaded, you can manage all controls and settings.
You can bulk upload multiple specific media files at a time. The maximum file size for a media file upload is 10 GB. Learn more about supported file formats.
Access Arc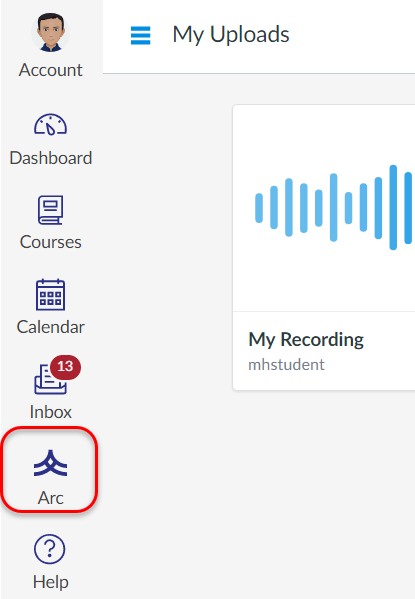 Upload Media
To upload a video or audio file, you can drag and drop the file into Arc [1]. Or you can click the Add button [2].
Add Media File
When you select the Add button, you can drag and drop file(s), browse for files, or add a YouTube video.
To select files to upload, click the Browse Files button [1], locate and select the file(s) on your computer [2], and click the Choose or Open button [3].
View Media
When the media has finished uploading and processing, you can view your media by clicking the media.
Manage Media