You may Change your password in Canvas via your Profile Settings. Alternatively, if you cannot login to your Canvas account at all, follow the prompts below:
1. Click Forgot Password? on the NCTC Canvas login page.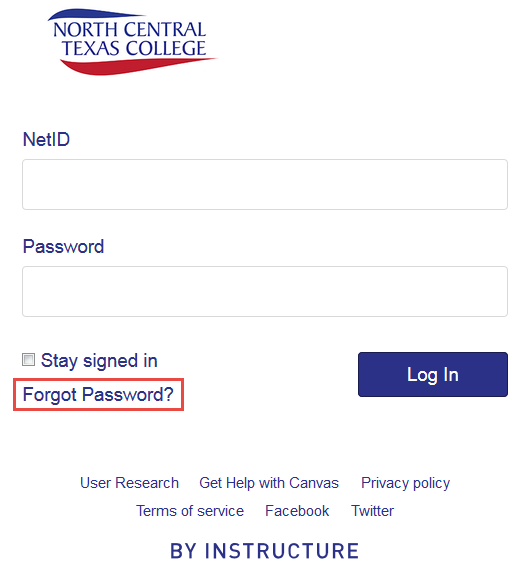 2. You will be taken to a page to enter your NetID. For students this will look like: doej123456 and for staff this will be: jdoe.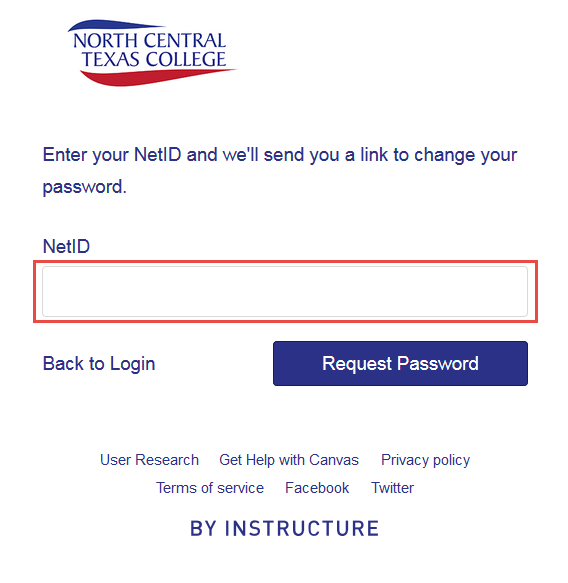 Shortly, you will receive a prompt to reset your password to the email associated with your account. By default, this will be your employee email for faculty/staff and your Lion Pride email for students. If you do not know how to access your student email please refer to the Student Help desk under "How do I access my NCTC email account?" for instructions.
For students, we recommend keeping your studentID as the password as it keeps all NCTC accounts uniform and avoids needing password resets. Please note that changing your Canvas password does not change your password on any other NCTC system. For password assistance with all other NCTC systems, please contact the ITS Help Desk.