Be sure to use a supported browser when accessing Canvas. If you do not use a supported browser you may experience login problems and/or content may not appear as intended. If you need to update the browser on a campus computer, please contact the ITS Department.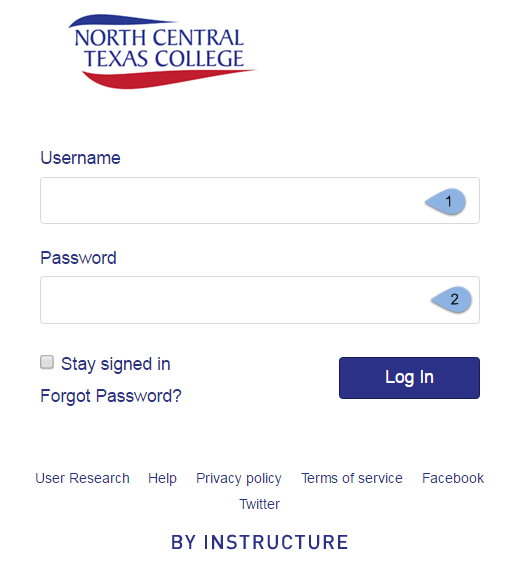 [1]: Use your network username (i.e. same username you use to login to MyNCTC for ex. jdoe). 
[2]: By default your password will be your (Employee ID) to login to Canvas. If you do not know what your EmployeeID is, when you access the Canvas homepage, by clicking forgot password? and putting in your NCTC email, a password reset will be sent to your NCTC email.
If an account is found in our Canvas system for you, you will receive instructions within 5 minutes on resetting your password. If you do not receive an email, please submit a request so the eLearning Department can get an account created for you.
Upon login, you may change your password within user settings in Canvas after login. However, we recommend keeping your Employee ID as the password as it keeps all NCTC accounts uniform and avoids password resets.
If you are new to NCTC and unable to log in, your Canvas account is still being processed, you will receive an email from the NCTC ITS Department when all NCTC accounts have been created.
Upon login, by clicking Courses within the navigation in Canvas, all faculty and staff should see their Canvas Practice Course. Any other training courses and guides you are enrolled in are also listed under Courses, as are Organizational and Faculty groups. All faculty should be on the Faculty Group in Canvas. If you are an instructor but do not see the Faculty Group on your Courses list, please submit a request to be added to the roster.